WELCOME TO PICKED BY TEN TWELVE
This is a project created to complement the Ten Twelve lifestyle. Created with the aim of collaborating with different conscious brands that share our values ​​and where you will find a small and detailed selection of articles, products and objects that speak about us.
TRES SOLES
"It is very exciting to be part of the Ten Twelve project with which we share philosophy and values ​​such as love for nature, simplicity and things well done, slowly and with soul." – Natividad Fernández, Founder of Tres Soles
AROMAS DE MALLORCA
"My profession, pharmacist, and my love of outdoor sports have allowed me to connect science with nature to create this line of fragrances and air fresheners that aims to create sensory experiences that transport you to the island wherever you are. We join Ten twelve because a sustainable future is built through collaboration". – Ana Rojas, Founder of Aromas de Mallorca
MUIDA STUDIO
"My name is Mónica Hurtado de Mendoza, I sign under the pseudonym Muida, a union of my name and surnames, and I have created a creative Studio born from the need to express emotions through experimentation, color and form on different supports.
Ten Twelve appeared in my life unexpectedly, I discovered them and immediately felt a strong union with their brand philosophy, life and many other values ​​that define them. When I found out that Nagore was doing mentoring, I got in touch with her, and that's how she became an essential part of this entire creative process that might never have seen the light of day.
I created the Memories Collection, which can be visited at La Tejería Mallorca, with great enthusiasm based on its color range; earth tones, pinks, ochres… These are colors that are also part of me and I felt happy to be able to create pieces with them, from the depths, from the memories of my childhood, from my life in Morocco, from the smell of the countryside , and to let go and embrace each one of them, giving space to error, to impulse, to the unexpected, like when we were children.". – Mónica Hurtado de Mendoza, Founder of MUIDA STUDIO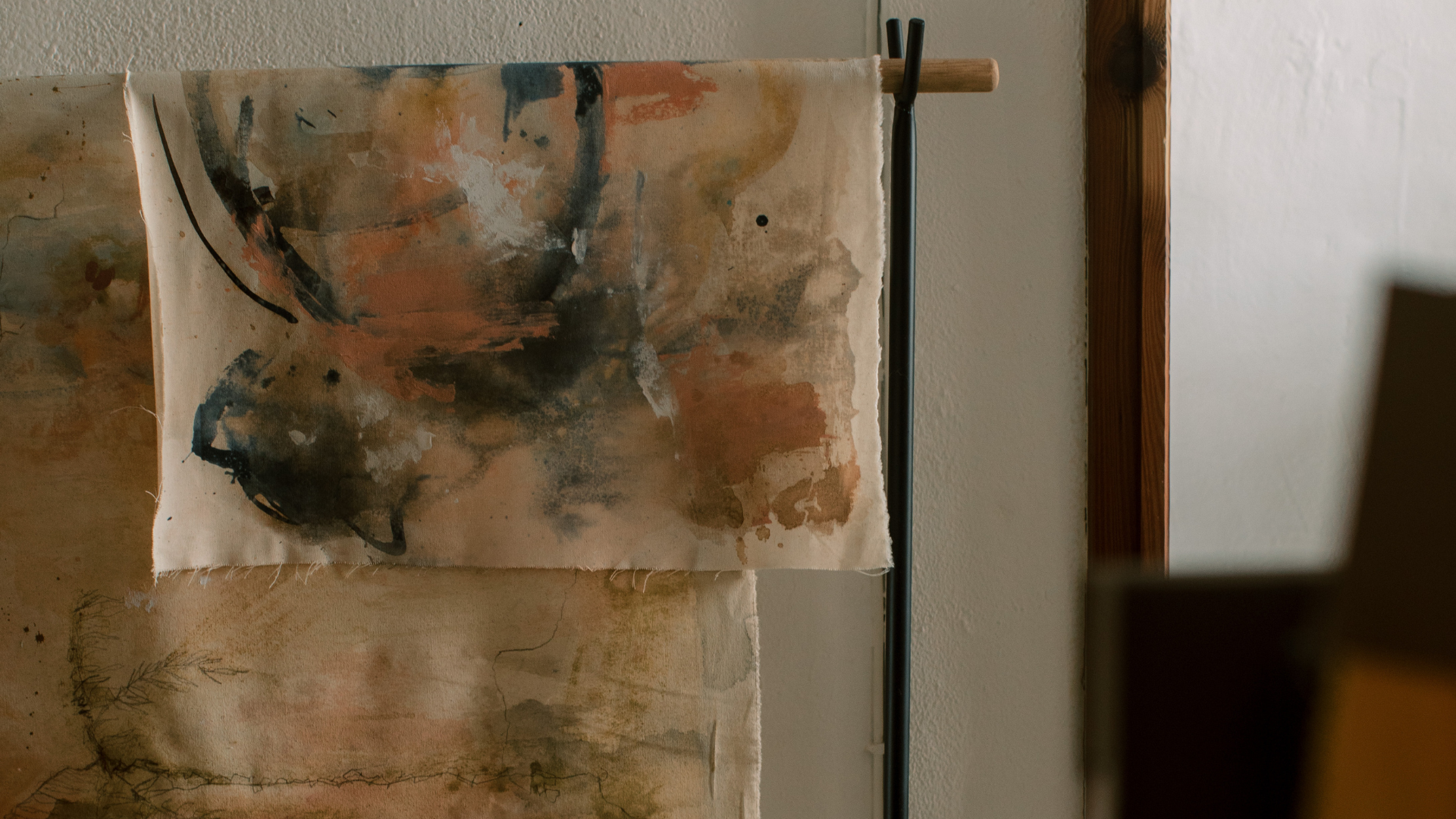 MĀ Moments
"MĀ is the space within the space. An emptiness full of possibilities".
MĀ is committed to create organic essential oils by using natural and organic products following traditional blending methods and mixing all their Master Blends by hand.
This scents are crafted to support your emotions.
Curiosities about the products. The wooden plugs of the Master Blends are untreated so that once the Master Blend is finished, the last drops are thrown on it and it can be used as an air freshener in wardrobes, bags, etc. (since the wood will absorb the essence due to the wood porosity).
The brown paper bag is even reusable and washable, it can even be used as a small plant container. The brochure, that is, the back is a photograph of the campaign. There is no logo or phrase so it can be reused as a decorative piece.
Anonymous Copenhagen
At Anonymous Copenhagen, they believe that the best way to embrace the changes, that our planet need, is to be environmentally conscious. That's why they are committed to reducing their own carbon footprint. They pursue sustainability throughout the entire value chain and follow social corporate responsibility best practices, including collaborating with companies who share the same values as they do.
Quality is at the core in Anonymous Copenhagen shoes. They strive to deliver high quality products that, with the right maintenance, last. Unlike many fast fashion brands, they produce only what's requested by our clients and own stores. The few products, that are not sold via own channels, are sold through partners. This timely and thorough process secure an absolute minimum of waste.
Wild&Salty
After her development as Marketing and Communication Director in companies in the textile industry, Maider Eguskiza decided in 2016 to build her own universe by creating the Wild and Salty brand. A brand with sustainable responsibility, designing quality, sophisticated and timeless pieces with a personal touch.
As a lover of beaches and the sea, the brand started with a swimwear collection that reflected her own vision of the Wild and Salty universe. A collection of bikinis and swimming costumes with flattering feminine cuts that are very functional and make the wearer feel comfortable and confident. Ready for action and improvisation on long summer days.